My first helicopter
21 Sep 2007 18:24:38
photos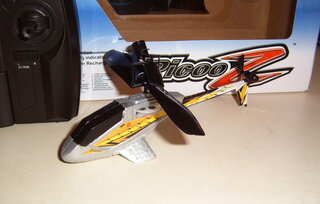 When I first saw one of these remote controlled miniature helicopters on the Internet, I knew I had to get one. I started looking everywhere, but places such as play.com and amazon.co.uk, where the toys were affordable, wouldn't ship electronics to Finland.
Later I somehow managed to convince myself that amazon.de didn't ask too much – around 25 euro plus postage and other handling fees. That's like less than two hours at work… :-)
There is also a new picture of clouds. What is wrong with me?