icasefile
27 Feb 2011 21:42:12
software
icasefile is a LD_PRELOADable wrapper for several libc functions such as open(), stat() and chown(). It allows user to access files regardless of filename case – just like underlying filesystem was case-insensitive. If you can't think of a reason why this would be useful, you don't need this toy.
Minimal project page with link to sources.
(Permalink)
Random photos: 2008
21 Jan 2011 14:44:51
photos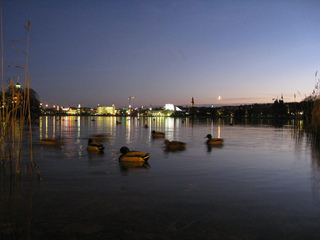 Small set of random photos taken in 2008. It surely took long to get these online.
(Permalink)
Nokia N810 as Bluetooth GPS dongle
11 Jan 2011 13:16:17
maemo
bt-gps is a wrapper script for making Nokia N810 running Maemo 4 (Diablo) to act as Bluetooth GPS dongle. I've used an old (and more complicated) version of the script with my dumbphone for over a year now. After reading this thread at talk.maemo.org for nth time I decided to improve, package and release the script to public. Have fun.
See the project page for more details or install for Diablo.
(Permalink)
kikai.katei.fi, new and improved?
24 Sep 2010 09:16:50
diary, hardware
I've been planning to upgrade my home computer for the past year, and this Monday I finally did just that. My old computer's motherboard and memory were from 2005 and the CPU was from 2007. The biggest issue I had with my old computer wasn't the CPU speed, but rather the amount of memory I had. Now, I could have just bought more memory, but nowadays DDR1 modules are rather expensive. Expensive RAM was a good motivation to upgrade my system as whole.
Read full entry (permalink)
katei.fi is down, or, magic smoke
13 Sep 2010 21:24:37
hardware
My old new server from two years back let the magic smoke escape just earlier today. :-( chikan.katei.fi was churning in hundreds of thousands of lines into PostgreSQL database when disaster struck. When the process stopped, at first I thought it was yet another hickup with chikan's integrated network card, but when my automagic script didn't kick in and save the day, I got nervous.
Read full entry (permalink)
wanha 2010-03-22-r224
22 Mar 2010 09:57:40
software
This release of wanha fixes an HTML-injection issue that affected some browsers. Also, wanha IRC robot can now be told to check URLs and announce them on the chanel if they're not wanha. Finally, some output strings were fixed.
(Permalink)
Rome, August 2008
3 Jan 2010 16:43:45
photos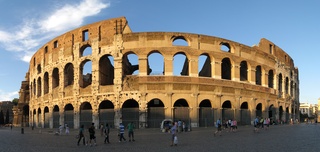 These pictures have been waiting for a review and tagging for ages. I almost finished the task last summer but somehow that final push was missing. Without further introduction here are the pictures – only 15 months late.
(Permalink)
Python (2.5) and me
28 Dec 2009 13:53:17
rant, software
Python was sold to me as the best things since sliced bread. I can appreciate its principles such as "explicit is better than implicit", "one way to do a thing", and even "whitespace matters". However, to me, there is a lot to compensate for the good stuff.
Read full entry (permalink)