sidplay2 and modern ALSA (for Maemo)
20 Jul 2008 10:38:01
maemo, software
sidplay1 and ALSA (for Maemo)
16 Jul 2008 17:49:46
maemo, software
katei.fi on 21st century hardware
6 Jul 2008 20:07:20
hardware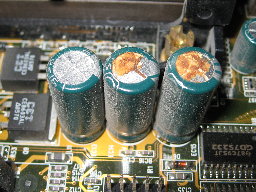 katei.fi (and virtual hosts such as wnd.katei.fi) is now served with the 21st century technology! Cheers!
Read full entry (permalink)
Nokia Internet Tablet and IPv6
25 Jun 2008 22:55:05
maemo, network
Diablo was finally released for Nokia Internet Tablet, and with it comes IPv6 support. Finally. IPv6 comes as a module, which isn't loaded at start up. Once I became aware of the module, I wrote a small Application manager installable package that loads IPv6 at start up (and when installed).
Use one-click install or download the package manually.
(Permalink)
A long, long time ago...
12 Jun 2008 13:12:03
rant
Roughly 276,400,000 seconds ago I entered a building I hadn't been in before. In practice, entering this particular building started process which would eventually last nearly nine years. During this process an IBM-PC-compatible computer would replace Amiga as my primary computer, I would get Internet access and start using GNU/Linux. I would meet a very special person and move to another city to get to live with her. We would get engaged, and married. We would get the most wonderful cat in the world, and worry about his problems a lot. I would go through five jobs, and my Chinese co-worker would quickly become one of my two true friends. My other friend would also move here from my old home town. I would see the world, and travel to United Kingdom, Switzerland, United States of America, China and Japan. Eventually, I would spend a year working on hundred pages of text.
Today was the day when this nine year process finally ended. It ended with a piece of paper. I received it, bowed, turned around and simply walked away. I finally had my master's degree in computer science. Realising that I had spent 23 years studying, the past nine years started to feel insignificant. They're not. Every single event during past nine years have helped to shape me the person I am today. It has not always been easy or fun, but I wouldn't change it for anything.
(Permalink)
Blackmore's Night
6 Jun 2008 10:31:55
misc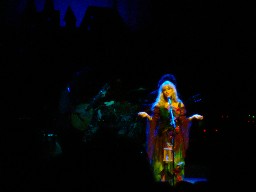 Last night Blackmore's Night (Wikipedia) had concert in Helsinki, Finland. It was my first time in popular music concert and I have to admit it didn't fully match my expectations. I had seen live recordings before, and I knew not to expect perfect audio or perfect performance. The show was great, the mood was great, and the music was just what I wanted. It's just that their live performance wasn't that much of an upgrade to listening to their recordings back home. When it comes to classical/orchestral music, the difference between live and recording is much greater. Still, don't get me wrong – I don't have any regrets in going there. I had great time.
Read full entry (permalink)
My second helicopter
22 May 2008 19:32:31
photos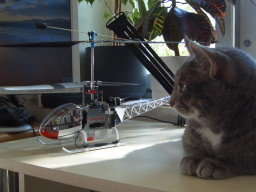 At the end of April I finally fulfilled one of my long-time dreams of buying a "real" radio-controlled helicopter. Sure, I already had one of those IR-controlled mini helis, but those things are really nothing but toys. This one would have to be fully controlled; altitude, yaw, pitch, and roll. In other words, this would have to be at least four channel helicopter. Since it would be my first true RC helicopter, I decided that a co-axial helicopter would be a good way to get started.
Read full entry (permalink)
(Fake) cherry trees in Helsinki, 2008
7 May 2008 22:41:15
photos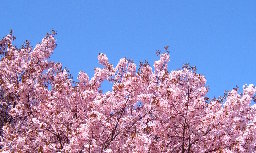 Spring/summer is a bit early this year in Finland. Not everyone likes it but I'm not complaining. Last Sunday was just splendid day to get out to sit in a park. In addition to beautiful weather and good company, cherry trees were in full flower. Actually these things are not real cherry trees but they're close enough for me. I just wish one day I could get to Japan in April…
I also uploaded some other photos to random 2008 set. I'll have to put a link there on "photos" page at some point.
(Permalink)
Big graphics card is big
7 May 2008 22:18:51
hardware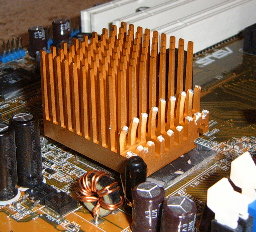 About a day ago I finally received my new graphics card. GeForce 9600GT would be more powerful than my old and faithfull 7800GT, but more importantly, 9600GT wouldn't have any moving parts – it would be completely silent. When I got home, I opened the box and was surprised how big the thing was. I soon shut down my computer and opened the case. I removed the old GFX-card only to find out my the graphics card wouldn't fit in, thanks to larger-than-average chipset heatsink. Now what?
Read full entry (permalink)