Kids need toys to stay sharp
27 Apr 2008 15:43:32
misc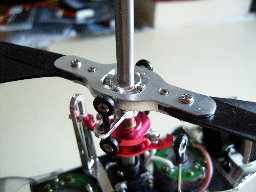 Kids need toys to stay sharp. That's why I had to get this.
There may be more pictures once I earn my wings.
(Permalink)
MSc thesis. Done with it!
19 Apr 2008 04:39:15
diary
When I woke up last morning, I had already decided that I won't sleep until I'm done with my master's thesis. I didn't have very much to do, but I knew it would take some effort nonetheless. I fed the cat and headed to University, my room, D226.
Read full entry (permalink)
6th kyu in iaido
5 Apr 2008 20:19:17
misc
After three months of rigorous training, I have succesfully completed the sixth kyu in iaido. Ok fine, it may not have been rigorous training but it sure has been fun doing it. And that's what matters.
Read full entry (permalink)
Physics sandbox
5 Mar 2008 22:30:34
misc
Want to play with a physics sandbox? Give Phun a try.
I've always been fascinated by physics modeling, especially if it's possible to play with it. I spent hours playing with Unigine physics modeling demo when v0.33 was released. (Too bad the physics demo is not included in v0.4 demo.)
Yesterday somebody pasted yet another (some of the links not safe for work, and some are not safe for anything) link on IRC that would change my life forever. Well, maybe not forever, but for a few days to come.
Phun is "A fun 2D physics sandbox by Emil Ernerfeldt. There are currently GNU/Linux (64-bit and 32-bit) and Windows version available, and Mac OS version is suggested. Get your copy and start wasting your precious time!
(Permalink)
Maemo and Desktop plugin transparency
21 Feb 2008 16:15:35
maemo
DealExtreme trouble
21 Feb 2008 10:01:04
misc
Online shopping can be a breeze. However, then things go awry, things may be a bit difficult to make right. Fortunately even Chinese online stores can indeed make things right. They're just not making it too easy.
Read full entry (permalink)
Woclema & wanha updates
19 Feb 2008 14:21:53
software
N810 and IPv6
14 Feb 2008 12:36:00
maemo, network
PlaneShift
29 Jan 2008 13:01:18
misc