SpeexComm with DCCP
28 Nov 2007 15:43:46
software
SpeexComm (official website) is now one of the first applications to use DCCP as transport protocol and adjust used bandwidth based on feedback from receiver. This means SpeexComm can adjust sound quality based on network status to minimise interrupts in sound transmission.
Read full entry (permalink)
miau 0.6.5
23 Oct 2007 20:13:08
software
miau 0.6.5 is finally out. This release mostly about bugfixes – which is appropriate for application that is supposedly no longer developed. Like I have already said gazillion times, next generation miau is in works. Not that I would expect that to change any time soon…
See SourceForge for downloads.
Read full entry (permalink)
X.org, USB-mouse, udev, and SDL
21 Oct 2007 20:33:21
Linux
Mouse pointer would misbehave in Linux, particularly in some games. Apparently this is an unfortunate outcome of many moving parts. Who thought dealing with a mouse pointer can be this complicated?
Read full entry (permalink)
Switzerland in autumn 2007
5 Oct 2007 09:53:05
photos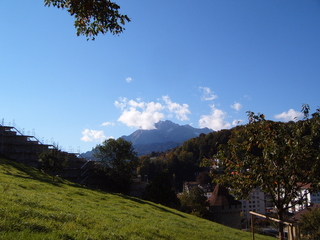 I've been to Swizerland three times before. First when I was 6, then when I was 15, and again when I was 23 or so. I have to admit I don't remember too much about the first two trips, but I do remember that the third one was short. I only had one evening free at Zürich, but it was a business trip after all. This time my wife and I would spend a long weekend at my aunt's place in Luzern (or Lucerne), and briefly stop at Zürich at daytime.
(Permalink)
phx.gbl and Microsoft's search
3 Oct 2007 13:38:39
misc
Woclema, now with anti-spam measures
26 Sep 2007 11:09:34
software
Woclema now includes simple measures to stop trivial spambots from posting. Real persons shouldn't have too much difficult to post, as people who reach this far as expected to know to add two small integers. In addition to anti-spam feature, Woclema's documentation should now fully cover its installation and configuration. See the source package for full list of changes.
(Permalink)
My first helicopter
21 Sep 2007 18:24:38
photos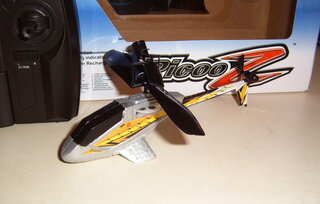 When I first saw one of these remote controlled miniature helicopters on the Internet, I knew I had to get one. I started looking everywhere, but places such as play.com and amazon.co.uk, where the toys were affordable, wouldn't ship electronics to Finland.
Later I somehow managed to convince myself that amazon.de didn't ask too much – around 25 euro plus postage and other handling fees. That's like less than two hours at work… :-)
There is also a new picture of clouds. What is wrong with me?
(Permalink)
DCCP CCID 4 for Linux
21 Sep 2007 14:14:21
network, software
Introducing Woclema, weblogging software for discriminating people
22 Aug 2007 12:42:35
software
Woclema, weblogging software for discriminating people like yourself. A wheel reinvented, an outcome of "not invented here". Welcome to the future.
Read full entry (permalink)